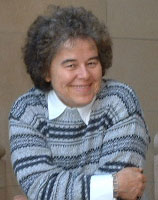 M. King Goslin is a multi-instrumentalist, singer, conductor, arranger, and lifetime musician. She holds a B.S. in Music Education from West Chester University and has over 35 years experience as a performer and educator.
King works with a diverse cadre of musicians throughout western North Carolina providing music for weddings, parties, corporate functions, retirement centers, schools, and special events. She performs regularly at Biltmore Estate and was recently selected to play on the Biltmore Estate Christmas Vol. II recording.
King has performed with the 440th North Carolina Army National Guard Band, the Smoky Mountain Brass Band, the Blue Ridge Civic Orchestra, the Resurrection Singers, Winterwood Consort, Solid Brass Belles and the Blue Ridge Brass and Pipes. She has appeared as a Guest Conductor with the Hawaii County Band and the 440th NC North Carolina Army National Guard Band. For several years she has been featured as a vocal soloist at the Grandfather Mountain Highland Games.
Working regularly with a select group of motivated private students, King delights in conveying her unique and passionate understanding of music. Patience, creativity and enthusiasm chart the course of individualized study for each student.
King plays more than 20 instruments and has produced 3 studio albums and a live performance video.
Meet Me on the Mountain >
Scottish folk songs… mellow listening or background music… guitar, vocal, fluegelhorn, bass, bagpipe and recorders.
Fisherman's Daughter >
Original songs from Stumpy Point, NC… engaging and varied styles, commanding orchestrations and poetic lyrics… guitar, bass, vocal, piano, fiddle, flute, percussion and gospel choir.
Christmas Time in Little Switzerland >
Traditional Christmas music performed by 2 acoustic guitars in open tuning… hauntingly beautiful arrangements… all instrumental.
These Are My Mountains >
An evening of songs and stories with Heartwood Legend…