These Are My Mountains >
An evening of songs and stories with Heartwood Legend…
Meet Me on the Mountain >
Scottish folk songs… mellow listening or background music…
guitar, vocal, fluegelhorn, bass, bagpipe and recorders.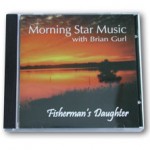 Fisherman's Daughter >
Original songs from Stumpy Point, NC…
engaging and varied styles, commanding orchestrations and poetic lyrics…
guitar, bass, vocal, piano, fiddle, flute, percussion and gospel choir.
Christmas Time in Little Switzerland >
Traditional Christmas music performed by 2 acoustic guitars in open tuning…
hauntingly beautiful arrangements… all instrumental.